AN ULTIMATE GUIDE TO MAKAR SANKRANTI 2023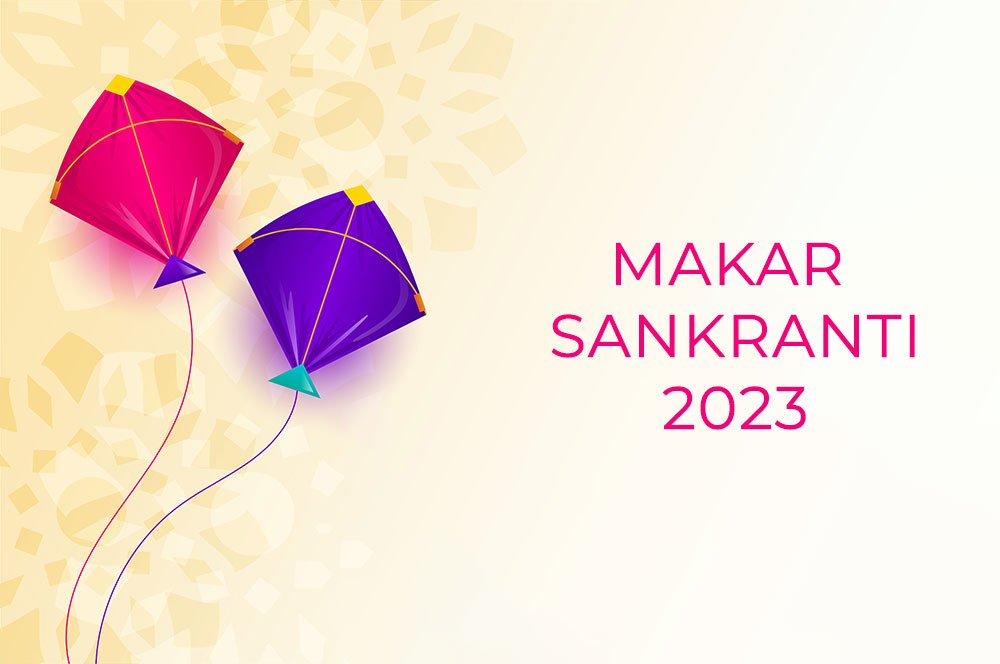 HAPPY MAKAR SANKRANTI 2023
iBhejo.com wishes you a wholesome and happiest Makar Sankranti 2023 and may you, your family and friends all cherish the fruits of the new harvest. Celebration of Makar Sankranti 2023 is a harvest festival all over India and takes the form of so many different names and rituals. It is basically a folk cultural festival and not as such affiliated to religious movements.
Thus, the Makar Sankranti festival is celebrated by people from every societal level. Some will celebrate Makar Sankranti festival with patang manja i.e. flying a kite in the skies and some will be offering the til gul ladoo i.e. rolled balls of sesame seeds and jaggery. The festival stands at a special core in everyone's heart as it will be the first festival of the year in terms of the Gregorian calendar.
Across the Indian subcontinent, Makar Sankranti 2023 will be known as Lohri 2023, Uttarayan 2023, Pongal 2023 and so on. The celebration of this kite flying festival takes many forms but the tradition of offering til gul ladoo remains unique. This tradition is followed across the Western Indian States of Maharashtra and Gujarat. Today, Makar Sankranti is also celebrated all over the world, especially across the United States, the United Kingdom and Canada.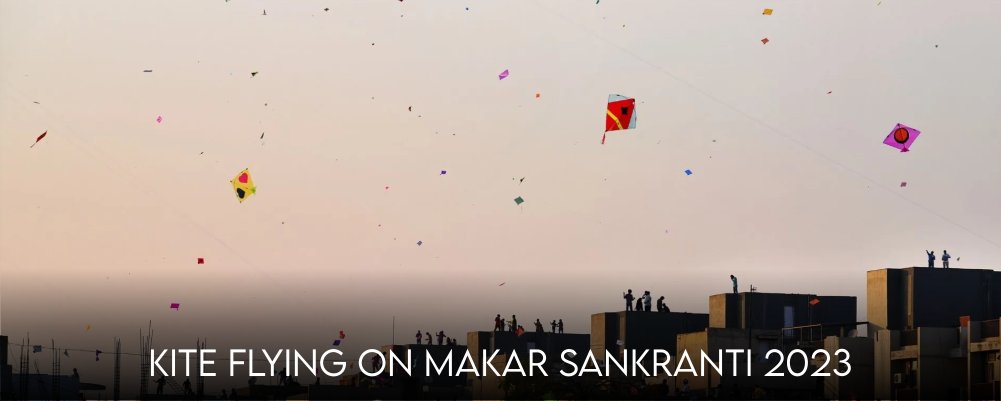 MAKAR SANKRANTI 2023 DATE & MAKAR SANKRANTI 2023 MUHURAT
Every year, Makar Sankranti falls around the middle of January and this Makar Sankranti 2023 date is January 15, 2023. If you are looking for the accurate Makar Sankranti 2023 date or Makar Sankranti 2023 Muhurat then you are at the right place. As per the panchang, the sun will enter the Makar rashi on January 14 at 20:21 PM IST and thus, the celebration of Makar Sankranti 2023 will continue for the entire day of January 15th.
MAKAR SANKRANTI 2023 AND OTHER SIMILAR FESTIVALS
Most of the Makar Sankranti information on the internet will misguide you that Makar Sankranti and Lohri are completely separate. However, the actual Makar Sankranti information says that the festivals' traditions are quite different but the legend behind it remains the same. The distinct features of each festival lies in its region of celebration.
North Indian States of Himachal Pradesh, Punjab, Haryana, etc celebrate Lohri 2023 as a harvest festival. They make a bonfire and pour seeds, nuts and jaggery into the fire to welcome warmer days as the sun enters the northern hemisphere marking the end of Winter. Coming down to the Southern part of India, Pongal 2023 is the variant festival of Makar Sankranti. It is quite similar to the Makar Sankranti 2023 celebration.
In the Southeast Asian countries like Myanmar, Thailand, Cambodia, Malaysia, Indonesia, etc, similar festivals can be found but they are celebrated months apart. However, the tradition of worshipping the winter solstice and the naming of festivals can be found quite similar. For example, Makar Sankranti is known as Songkran in Thailand and the sound in itself rings similar notes.
SHOP MAKAR SANKRANTI PATANG ONLINE IN INDIA
Discover something quite unique to celebrate this Makar Sankranti 2023. This year, for the very auspicious occasions of Makar Sankranti 2023 and Uttarayan 2023, iBhejo.com presents a whole new range of imported flying kites for kids and adults. All these flying kites are specially crafted for a beautiful and brighter day. As for the occasion of Makar Sankranti 2023, let your imported flying kite soar high above in the sky and may it be brightest like a sun. Flying a kite has been a massive tradition all over the State of Gujarat and some parts of Maharashtra. Get yourself an imported patang manja now at an affordable price.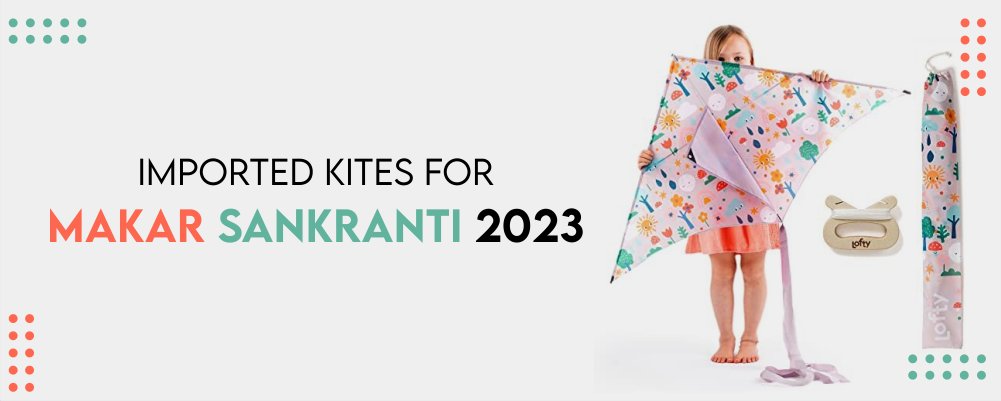 MAKAR SANKRANTI WISHES
After shopping for an imported flying kite from iBhejo, you must start preparing your Makar Sankranti wishes to send across your WhatsApp group. A unique and definitive Makar Sankranti wish makes you look much more delightful. iBhejo.com has curated a list of special Makar Sankranti wishes for you to celebrate Makar Sankranti 2023 festival with utmost joy.
Let this festive season of Makar Sankranti bring you warmer days and happiest moments in your life.
May this auspicious day of Makar Sankranti soars your dreams and ambitions to higher skies.
Happy Makar Sankranti 2023
Makar Sankranti Wishes in Marathi | मकर संक्रांतीच्या शुभेच्छा 2023
All Makar Sankranti 2023 wishes in Marathi are curated from best of Makar Sankranti 2023 wishes from all over Maharashtra.
विसरुनी जा दुःख तुझे हे,
मनालाही दे तू विसावा..
आयुष्याचा पतंग तुझा हा,
प्रत्येक क्षणी गगनी भिडावा…
शुभ संक्रांत!
We have one more very special Makar Sankranti greeting in Marathi.
म…… मराठमोळा सण
क…… कणखर बाणा
र …… रंगीबिरंगी तिळगुळ
सं…… संगीतमय वातावरण
क्रा…… क्रांतीची मशाल…
त …… तळपणारे तेज
मकर संक्रांतीच्या हार्दिक शुभेच्छा
FAQs
WHY MAKAR SANKRANTI IS CELEBRATED?
Makar Sankranti 2023 is a harvest festival to celebrate the winter solstice marking the end of winter and beginning of early summer days.
WHAT IS TIL GUL GHYA GOD GOD BOLA?
It is a saying amongst the Maharashtrian community and it means 'Have this (sweet) Til Gul Ladoo and may you speak in a sweeter tone as well.
WHEN IS MAKAR SANKRANTI 2023?
Makar Sankranti 2023 date is on January 15, 2023.
CELEBRATE MAKAR SANKRANTI 2023 WITH IBHEJO.COM
iBhejo.com introduces imported kites for you directly from the US to celebrate a grand Makar Sankranti 2023. Get discounted deals on all our flying kites along with free delivery all over India. iBhejo has been a one-stop shopping destination for everything global since 2013 and may you find the best of Makar Sankranti 2023 celebration essentials now so that you can celebrate the Makar Sankranti festival to the fullest. Shop the best deals now and get a chance to earn bumper reward points that you can use for your next purchase. We, once again, wish you happy Makar Sankranti 2023 and may you kite and your dream soar higher than ever.