DIWALI CELEBRATION WITH IMPORTED HOME AND KITCHEN PRODUCTS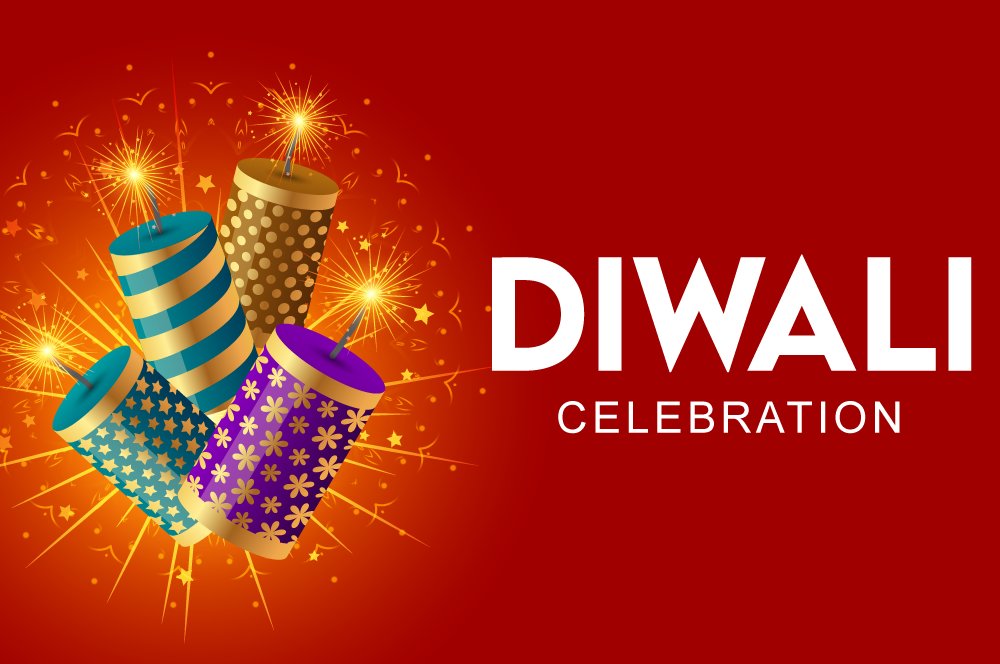 CELEBRATE DIWALI 2022 WITH iBHEJO
iBhejo.com is celebrating its tenth diwali this year with you all. This year, we bring you the grand Diwali Sale with the best discounted deals of the year. Shop imported home and kitchen products from America only at iBhejo with free shipping all over India. It is that time of the year when every Indian household gets up with creative Diwali decoration ideas and starts making beautiful rangoli designs for Diwali, baking Diwali sweets and enjoying their Diwali holiday with family and friends.
This Diwali 2022, celebrate Diwali with the best of imported Diwali gifts for your family and get a perfect discounted deal on select Diwali diya decoration, fashion accessories and lots of imported products for your home and kitchen. Everyone shops for new products to celebrate Diwali 2022, it is a festival of rejuvenation and basically, there is a new wave of positivity floating around the household. That's why, every household is cleaned and sometimes even freshly colored.
Diwali 2022 is a three-day festival as the days of Diwali often span over five days. However, the tithi of Narak Chaturdashi and Lakshmi Puja is on the same day and then Balipratipada and Bhai Dooj fall on the same day. This Diwali 2022, October 23rd is Dhanteras, Lakshmi Puja and Narak Chaturdashi is on October 24th and Bhai Dooj and Balipratipada is on October 26th. However, there have been several restrictions this year in terms of firing Diwali cracker as the pollution index has informed us to not have more Diwali crackers bursting to keep control on emitting new pollutants. Major cosmopolitan cities have diwali cracker restrictions and iBhejo firmly believes in them so we offer your imported Diwali decoration for home and office to make it more beautiful and eye-soothing.
DAYS OF DIWALI
Diwali is celebrated for many reasons as their purpose is traced back to ancient legends from Mahabharata, Ramayana, Vishnu Purana and more. Days of Diwali are Vasubaras, Diwali dhanteras puja, Narak Chaturdashi, Lakshmi Puja, Balipratipada, Govardhan Puja and Bhai Dooj. Tulsi Vivaah is sort of an extended Diwali known as Diwali of Gods. The major days of Diwali are actually five as follows: Dhanteras, Narak Chaturdashi, Lakshmi Puja, Balipratipada and Bhai Dooj. Tulsi Vivaah marks the beginning of wedding season in Indian families.
On the day of Vasubaras, cows and calves are bathed with water very thoroughly. This is mostly a tradition in the village parts of India. This actually marks the beginning of DIwali in some regions of Maharashtra and Gujarart. Vasuabaras marks the worshiping of cows who were the basis of attaining a livelihood for the entire household. It is often confused with Bestu Varas but that is celebrated on the same day of Balipratipada
Dhanteras is celebrated to worship the wealth in a household, office premises and businesses. On the day of Dhanteras, Lord Dhanvantari, Lord Ganesha, Goddess Lakshmi and Kubera are worshiped to bring in more wealth and maintain it for their livelihood.
Narak Chaturdashashi is celebrated to commemorate the victory of Lord Krishna over Naraksura and brought home 16,000 women safely. His victory is somewhat similar to the celebration of Dussehra. On this day, Diwali sweets are eaten in the name of Lord Krishna.
Lakshmi Puja or Laxmi Pujan is similar to the Dhanteras 2022. The wealth in every form is worshiped from study books, electronic items, home material, etc. Lakshmi found in every metaphysical state is worshiped. Diwali celebration literally is said to start with Lakshmi Puja.
The humble and generous king Bali is remembered on this day of Balipratipada. On this day, as per customs in Maharashtra, married women pray for good health to their husband in the memory of King Bali so that they too become generous and humble like him.
Similar in the lines of Raksha Bandhan, Bhai Dooj is also a celebration of siblinghood wherein a sister worships for a good health to their brothers. Diwali gifts are exchanged on the day of Bhai Dooj. Diwali celebration marks an end with Bhai Dooj.
Another Diwali celebration begins with the season of Tulsi Vivaah, which in turn marks the beginning of Wedding ceremonies in India. It is also known as Diwali of Gods as many celebrate a annotated wedding ceremony of Goddess Tulsi and Lord Vishnu in the Tulsi pot of every household.
DIWALI CELEBRATION IDEAS
iBhejo is presenting to you the best of Diwali celebration ideas apart from usual diwali cracker and parties. To get away from the traditional and typical aspects of Diwali, we bring you a curated list of unique Diwali celebration ideas which you can surely do with your friends and family on this Diwali 2022. Even though you have shopped online for home and kitchen products and made beautiful Diwali light decoration, you must consider the following outdoor Diwali celebration ideas:
This Diwali celebration can be very simplistic and you can make simple diwali decoration at home out of arts and crafts you shop from iBhejo.com, likewise you can also make your own Diwali greetings and Diwali gifts by writing special messages. These artworks can be exchanged as gifts for Bhai Dooj. Make your own mark by crafting Diwali special messages with decorative materials shopped online only from us. Home celebration can bring every member of the family closer and the warmth altogether can make you more lively.
Tripping on Diwali Holiday
Another way to make your Diwali celebration is to go out on a family trip on Diwali holiday. Diwali festival already comes as a week-long activity and thus, you can surely plan out for a holiday trip on all days of Diwali. Yes, you won't be able to celebrate Diwali 2022 India like you always do in a traditional way. However, trips also act like home celebrations in terms of making the bonds closer. Diwali celebrations on a trip is a unique idea which rarely a family chooses to do together. The best way to experience tripping on Diwali holiday is to plan it full of surprise and add some more events of wonder and joy.
Rangoli Designs for Diwali
Making your own rangoli designs for Diwali is another way of celebrating diwali at home. Enjoy making rangoli designs with powdered color and make small diwali designs like rangoli with dots. You can even make rangolis out of petals of flowers, leaves, stone and small branch shreds. Craft more and more rangoli designs for Diwali with innovative pixie lights to add that extra flare to your all days of Diwali 2022.
Next best way for Diwali celebration is to do immense Diwali shopping online and in-store as well. Shopping is one unique solution wherein each member of the family enjoys to the fullest. Diwali Sale 2022 is already live on iBhejo and you do so much of shopping from the US and get your a new XBOX or maybe an imported home and kitchen product that makes everyone feel jealous of your home decor. Diwali shopping obviously needs more money than other Diwali celebration ideas. Shop smartly to save more and also you can combine this Diwali shopping idea to your Diwali holiday trip idea. Diwali shopping at a new place is a wholesome concept that makes everyone happy and satisfied.
Last but not the least, Imported diwali gifts stay at the core of your heart so you better start shopping for Diwali gifts online and get the best of Discounted deals on iBhejo.com Diwali Sale 2022. Get your new Diwali diya decoration, Diwali gifts, Diwali light decoration, fashion accessories and so much from our global store in India. Diwali gifts are exchanged on Bhai Dooj 2022 - a very special day from the days of Diwali. Hurry now and shop the best of Diwali gifts on our Diwali Sale 2022 now.
LAST MINUTE DIWALI SHOPPING ON iBHEJO DIWALI SALE 2022
Shop your last minute diwali shopping only here on our all global Diwali Sale 2022 on iBhejo with free shipping all India. Get your imported Diwali gifts and make your sibling feel very unique and overwhelmed with your Diwali gifts idea. Diwali celebration with iBhejo is a must-have when you have a family who is obsessed with Diwali shopping. Celebrate all days of Diwali 2022 - Vasubaras, Diwali dhanteras puja, Narak Chaturdashi, Lakshmi puja, Balipratipada, Govardhan Puja and Bhai Dooj with he joy of your family, siblings, friends and office colleagues.