YOUR ULTIMATE GUIDE TO EID E MILAD 2022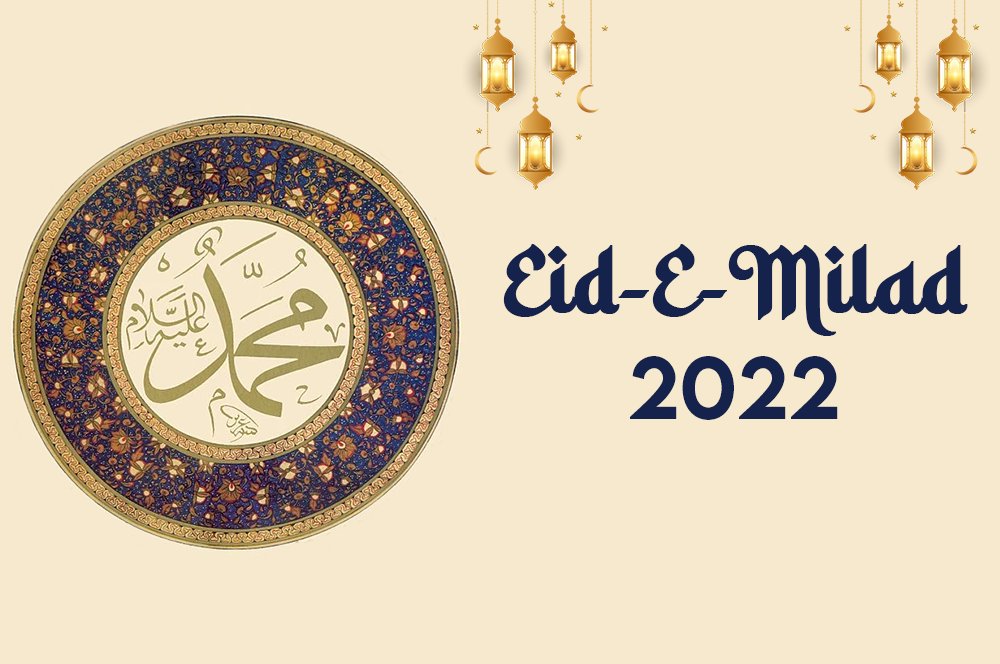 WHAT IS EID E MILAD ?
Apart from the two major Eids in a year which are Eid Al Adha and Eid Al Fitr, Eid E Milad is celebrated in the honour of birth anniversary of Prophet Muhammad. Prophet Muhammad is the one who founded the regilion of Islam and made his teaching spread across the Middle East in his lifetime and afterwards as well through his school of Islam. He was born on 12 Rabiul Awal and thus, even today on this day, Eid E Milad wishes are extended to one another in Muslim community whether they are Sunni muslim, shia muslim or any other sect of Islma.
Eid E Milad 2022 falls on October 8th as per Gregorian Calendar and thus, Eid E Milad Un Nabi is all about commemorating the virtuous life lived by Islamic Prophet Muhammad which is expressed by wished Happy Eid E Milad. Eid E Milad holiday in India is a bank holiday and optional holiday for many private sector and public sector companies. Eid E Milad Un Nabi Mubarak is a common way to express Eid E Milad wishes. Prophet Muhammad spent his whole life to change lives of people across all societal levels. He was an equalist to such a level that he listened to the opinions of his wives especially in political and administrative discourses. Prophet Muhammad wives had an active discourse voice during their marriage to him and they remained highly regarded even after the death of Prophet Muhammad.
PROPHET MUHAMMAD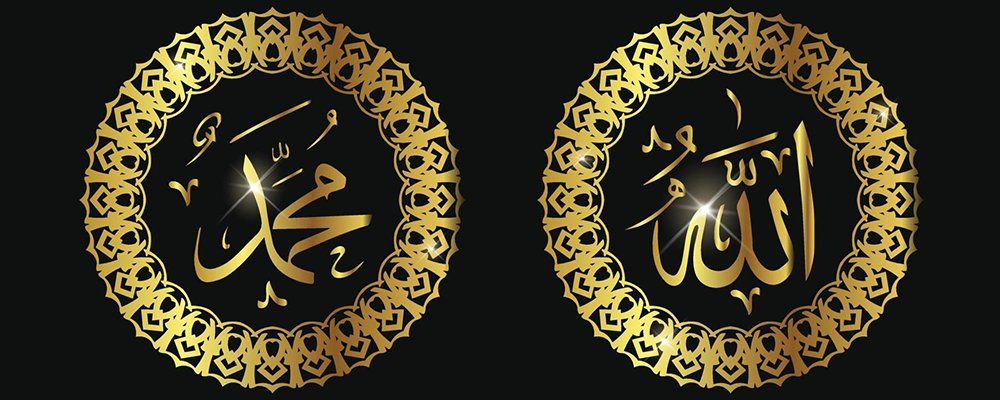 Prophet Muhammad faced so many hardships while establishing the religion of Islam. He was tired of old teachings from the Abrahamic history where God was nowhere to be found and thus, he rejected the tribal religion and went on to deep consciousness to explore his inner self and the godly presence out there.
Days after, he encountered the archangel Gabriel who was sent by God to reveal the Quran to him and this happened over and over again through a course of 23 years and thus, the Quran came to earth in oral traditions. Prophet Muhammad retold those sayings to his fellows and slowly and steadily his teachings were accepted by local population. In years ahead, Islam under Prophet Muhammad was united which was earlier fragmented into numerous divisions.
Prophet Muhammad wives Khadijah, Aisha, Sawda and many others in future became some of the earliest followers of Islam after Prophet himself. Prophet left a heavy influence throughout the Middle East and thus, 12 Rabiul Awal is celebrated even today as Eid E Milad, Eid E Milad Un Nabi, Eid Milad, Mawlid, Mawlid Al Nabi, etc but all celebrated for one single reason - the commemoration of Prophet Muhammad birth date.
JASHN E EID MILAD UN NABI
Eid E Milad India celebration are always somewhat limited to home and masjid but no matter what scale, every Muslim truly remembers the great life lived by Prophet Muhammad and how Islam came to be founded is thus, retold to everyone in the family on this day of Eid E milad Un Nabi.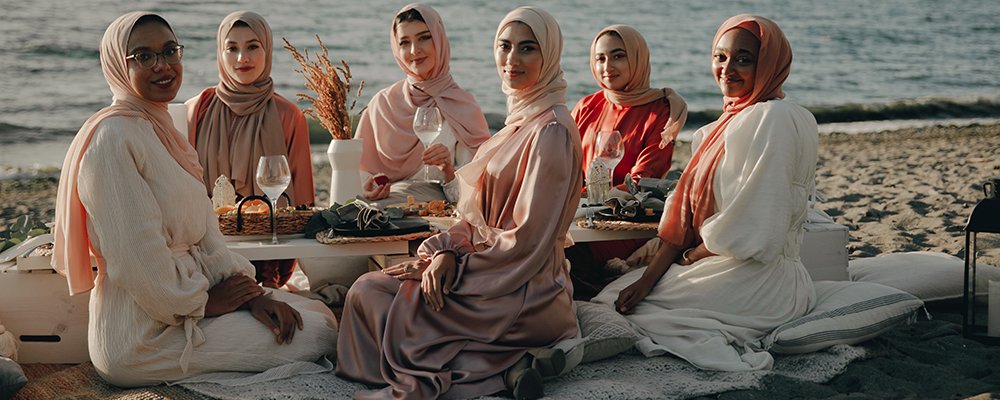 Jashn E Eid Milad Un nabi is nothing but the colloquial way of saying the celebration of Eid E Milad. It is a big festive celebration across the nations of the Middle East and North African countries. It is also celebrated in Asian countries like Pakistan, India, Indonesia, Malaysia, and the rest of Central Asian nations.
This Jashn E Eid Milad Un Nabi, iBhejo brings to you some modern and classic ways to gift something imported to your beloved one. Shop from a wide variety of imported electronics and made in USA home decor with western brands designed lifestyle products for you, your friends and the whole of your family. Share some trendy and creative arts and crafts materials with your kids to enhance their cognitive abilities which is necessary according to the teachings of Prophet Muhammad. Even taking care of yourself is required in order to serve the greater good of the world, thus shopping for branded beauty and personal care products is a must from iBhejo.com - where global brands come to your home with free shopping and reward points for every order.
SHOPPING FOR FAMILY TO CELEBRATE EID E MILAD 2022
Electronics
Shop the best of imported electronics from the brands Sony, Microsoft, Apple, Adobe, Nvidia, etc from iBhejo. Some of their products are not easily procured anywhere in India. iBhejo is the only online shopping destination where you can find all required gaming essentials for your dream XBOX gaming setup or Playstation hub.
Home Decor
Home is the true heart of your life and let it be more wholesome with beautiful and alluring home decor that is meant just to beautify the energy around you. Shop designer curtains, floor carpets, glassware, showpieces, metal decor, table design, etc for hosting the dinner night as a part of Jashn E Eid Milad Un Nabi. Shop imported and authentically made in America Home Decor only on iBhejo.
Lifestyle
Experience an upgrade to your lifestyle when you shop fashion apparel, accessories, luxury watches and so much more only from iBhejo. Get your lifestyle upgrade this Eid E Milad 2022 Sale only on iBhejo with the best American, British and Canadian products that will suit your traditions and simply make a contemporary approach to your daily life.
Arts & Crafts
Being Eid E Milad holiday in India, it's a great opportunity for you to spend some quality time with arts and crafts activity with your kids. You can cut out some creative puppets with our arts and crafts tool shopped online on your global shopping destination - iBhejo. 
Beauty & Personal Care
Noon skin, Neutrogena, L'Oreal Paris, Maybelline New York, Round Lab, NYX, MAC and so many global beauty brands are now exclusively available on iBhejo. Let this Eid E Milad 2022, you become a gorgeous star from inside and outside to be the happy person in someone's life and let everyone flourish with kindness. Beauty and personal care are all about self care and self love is very significant in today's world.
FAQs
When is Prophet Muhammad birth date?
Prophet Muhammad birth date is 12 Rabiul Awal that is the 12th day of the third month in Islamic Hijri Calendar that is largely followed by all Islamic nations across the dunes of the Middle East.
Is Eid E Milad bank Holiday?
Yes, Eid E Milad is a bank Holiday in most of the private and public sectors across India.
Is Mawlid Un Nabi and Eid E Milad the same?
Yes, Mawlid Un Nabi and Eid E Milad are the same, they are just two different ways of saying the same context. However, saying Mawlid Un Nabi is more used in Saudi Arabia, Qatar, Bahrain, United Arab Emirates, etc and Eid E Milad is more used in Pakistan, Afghanistan, India and so on.
HAPPY EID E MILAD FROM iBHEJO
iBhejo expresses wholehearted Eid E Milad wishes to everyone and lets this happy Eid E Milad celebration be the biggest in this year. Happy Eid E Milad will be displayed everywhere with exciting offers on iBhejo. Eid E Milad 2022 is all about celebrating to your fullest with all your friends and family. Therefore, you must start shopping for some of the best of Imported goods that will add that extra sparkle to your beloved and make their Jashn E Eid Milad Un Nabi more grandiose than ever.
The beauty of prophet muhammad and his teaching lies in the fact that even today after thousands of years, Islam is still standing strongly on his islamic thoughts and morals and thus, iBhejo is proud to wish you all Eid E Milad Mubarak to learn, unlearn and explore and discover more ahead in your life through the beautiful teachings of Prophet Muhammad on this Eid E Milad 2022.