From Classic to Creative: Elevate Your Men's Fashion Game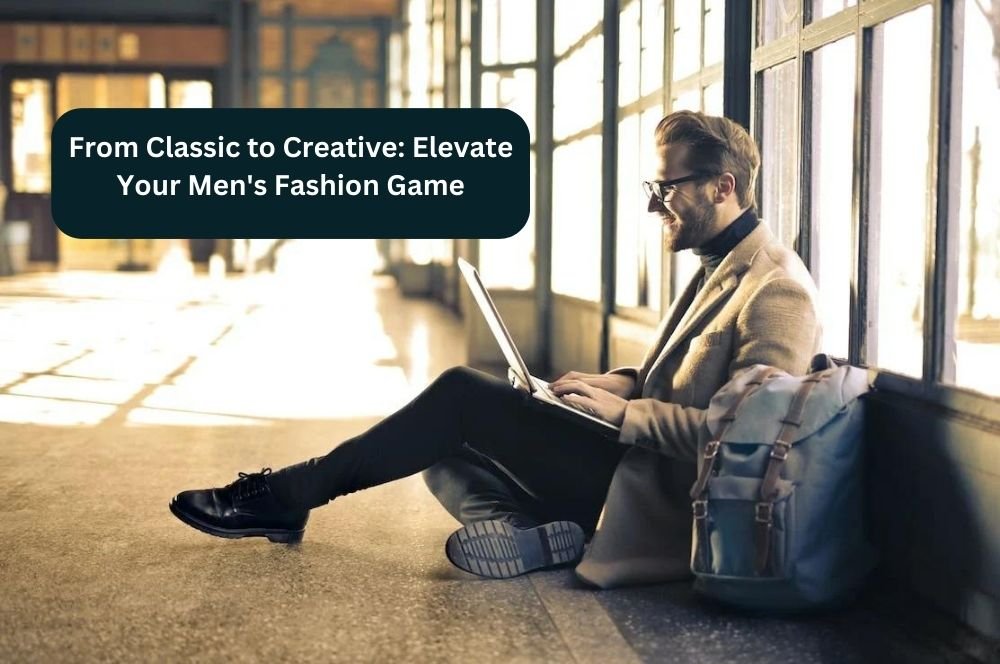 Fashion is a powerful form of self-expression, and for men, it's a means to make a statement without saying a word. Whether you're dressing for a formal event, a casual outing, or just a regular day at the office, your style choices speak volumes about your personality and taste. At IBhejo.com, we understand the significance of impeccable style, and that's why we bring you a curated collection of USA-imported men's fashion items that can help elevate your fashion game from classic to creative. Let's explore some key elements that can transform your look and make you stand out in the crowd.
Apparel
Your clothing is the canvas upon which your style is painted. Invest in well-fitted, quality garments that reflect your personality. From classic tailored suits to trendy streetwear, IBhejo.com offers a wide range of USA-imported apparel that caters to every style preference.
Bags
A stylish bag is not just a functional accessory but also a fashion statement. Whether you prefer a sleek leather messenger bag for work or a rugged backpack for outdoor adventures, our collection of imported bags has you covered.
Jewelry
Don't underestimate the power of jewelry to enhance your style. Minimalist necklaces, stylish cufflinks, or a well-chosen bracelet can add a touch of sophistication to any outfit. Explore our range of imported jewelry to find pieces that resonate with your unique style.
Keychains and Charms
Personalize your everyday carry with keychains and charms that showcase your interests and personality. From vintage-inspired keychains to quirky charms, these small accessories can be conversation starters and fashion statements all in one.
Shoe Polish
Taking care of your footwear is essential. A good shoe polish not only keeps your shoes in top condition but also enhances their appearance. Discover top-quality shoe polishes from renowned brands on IBhejo.com to maintain your footwear collection.
Shoes
Your choice of shoes can make or break your outfit. Whether you're in search of classic dress shoes, comfortable sneakers, or rugged boots, our imported footwear collection offers a diverse range of options to suit your style and needs.
Sunglasses
Sunglasses are not just for eye protection; they're a style statement. Find the perfect pair of imported sunglasses on IBhejo.com to add flair to your look while shielding your eyes from the sun's rays.
Wallet & Belt
A quality wallet and belt are everyday essentials. Upgrade your accessories with imported wallets and belts that combine functionality with style. From sleek leather wallets to versatile belts, our collection has something for everyone.
Watches
A watch is the ultimate accessory for men. It's a reflection of your personality and style. Discover a wide selection of imported watches, ranging from classic timepieces to modern, tech-savvy smartwatches, at IBhejo.com.
Conclusion
Your fashion choices tell the world who you are and what you stand for. At IBhejo.com, we're committed to helping you elevate your men's fashion game with our curated collection of USA-imported products. From apparel to accessories, we have everything you need to express your unique style, whether it's a classic, timeless look or a creative, bold statement. Explore our website today and transform your wardrobe into a showcase of your individuality and taste. Remember, fashion is more than just clothes; it's a way to express your identity to the world. Choose IBhejo.com for imported products that help you do just that.