Exploring Top Wireless Earbud Brands in 2023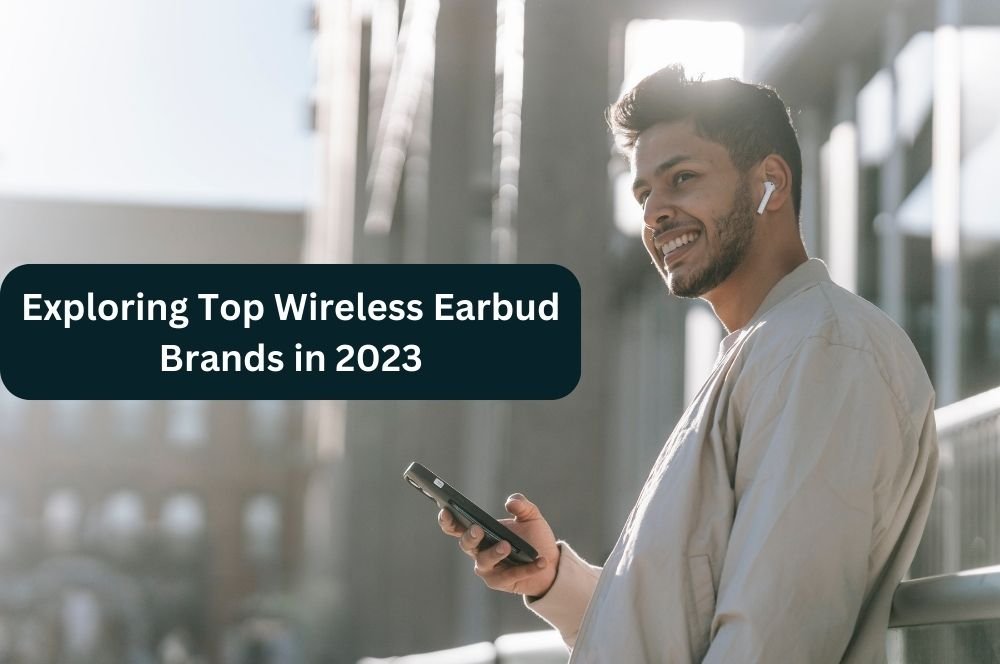 In our fast-paced world, wireless earbuds have become essential accessories, offering freedom and convenience for audio enthusiasts. In 2023, several top brands have made significant strides in the realm of wireless earbuds. In this blog, we'll delve into the leading imported wireless earbud brands, including Apple, JBL, Sony, Bose, Jabra, Sennheiser, and more. If you're in India and keen to explore these brands, look no further than IBhejo.com, your gateway to high-quality USA-imported products.
Apple
Apple's AirPods have been at the forefront of wireless ear bud technology since their inception. Apple continues to set the industry standard. These ear buds are celebrated for their impeccable sound quality, active noise cancellation, and seamless integration with Apple devices. They also offer a comfortable fit and water-resistant design, making them versatile for workouts or daily commutes.
JBL
JBL, known for its premium audio products, these ear buds impress with their exceptional bass performance and ergonomic design, ensuring a secure and comfortable fit. The extended battery life ensures uninterrupted music enjoyment, perfect for audiophiles and fitness enthusiasts.
Sony
Sony's ear buds have gained acclaim for their top-tier noise cancellation technology. These ear buds provide superb sound quality, outstanding noise cancellation, and a comfortable fit. They are accompanied by a feature-rich app that allows for personalized sound adjustments.
Jabra
Jabra's ear buds excel in call quality and customizable sound profiles. They offer a snug fit that provides passive noise isolation. With a dedicated app for sound customization and compatibility with voice assistants like Siri and Google Assistant, Jabra delivers a comprehensive audio solution.
Sennheiser
Sennheiser, renowned for audiophile-grade products, these ear buds are celebrated for their exceptional sound quality, featuring deep bass and crystal-clear highs. With a sleek design and support for high-resolution audio codecs, they cater to discerning audio enthusiasts.
Explore More at IBhejo.com
For those in India seeking access to imported wireless ear buds from elite brands like Apple, JBL, Sony, Bose, Jabra, and Sennheiser, IBhejo.com is your go-to destination. IBhejo.com provides a convenient platform for shopping for high-quality imported products from the USA, including the latest offerings in wireless ear buds.
In Conclusion
2023 brings an array of impressive options for wireless ear bud enthusiasts, courtesy of leading brands. Whether your priority is noise cancellation, sound quality, or comfort, there's a brand waiting to cater to your needs. Brands like Apple, JBL, Sony, Bose, Jabra, and Sennheiser continue to push the boundaries of what wireless ear buds can offer. With IBhejo.com, you can access these elite brands and elevate your audio experience with the best imported wireless ear bud brands of 2023. Say goodbye to tangled cords and embrace the freedom of wireless audio.