Beauty and Comfort: Mastering the Art of Casual Fashion for Women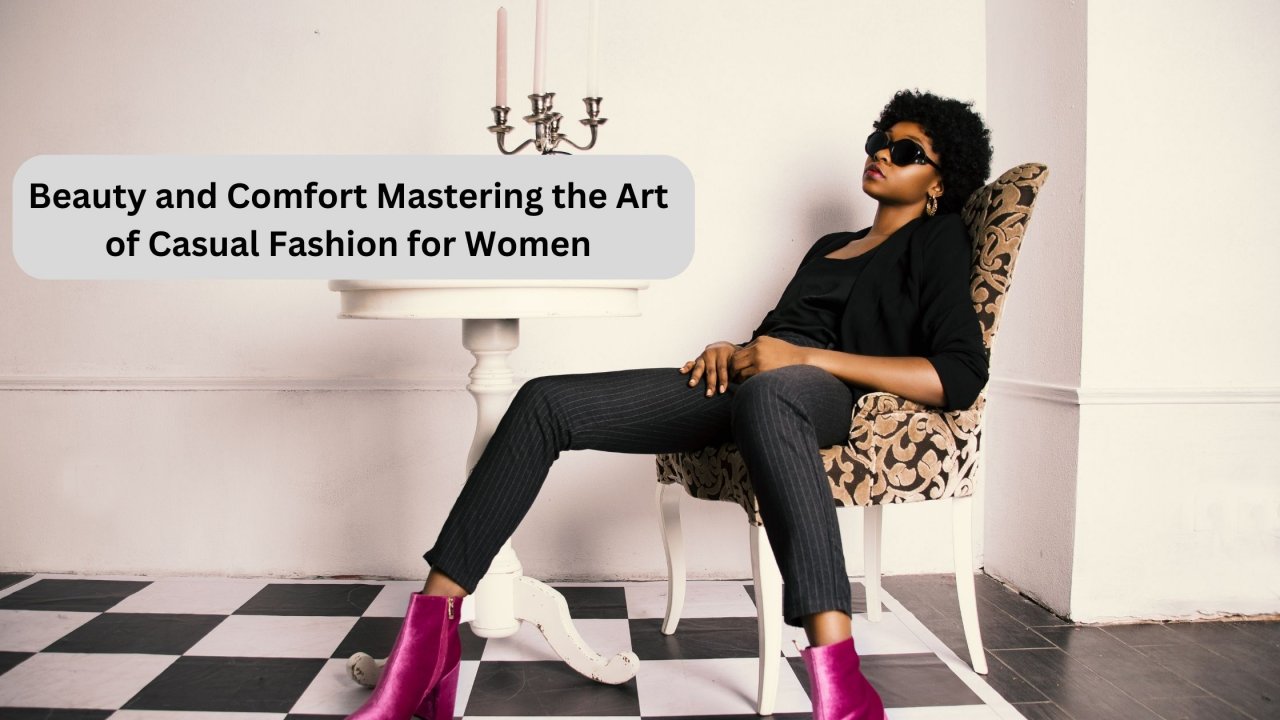 Fashion is a reflection of one's personality, and mastering the art of casual fashion is all about finding the perfect balance between beauty and comfort. In a world where trends come and go, casual fashion remains a timeless and versatile choice for women. Whether you're running errands, meeting friends for brunch, or just enjoying a leisurely day out, casual fashion allows you to look chic and feel comfortable simultaneously.
At IBhejo.com, we understand the importance of embracing casual fashion, and we're here to guide you through the essentials of creating a stylish and comfortable casual wardrobe. Let's explore the key elements that make up the perfect casual look, from apparel to accessories.
Apparel: The Foundation of Casual Fashion
When it comes to casual fashion, comfort is paramount. Opt for well-fitted jeans or leggings made from soft, breathable materials. Pair them with loose-fitting, lightweight tops or classic t-shirts. Remember, neutral colors like white, black, gray, and navy are your best friends in casual fashion, as they're easy to mix and match.
If you want to add some flair, consider oversized sweaters, denim jackets, or flannel shirts for a relaxed yet trendy look. Keep in mind that layering is a key aspect of casual fashion, allowing you to adapt to varying temperatures and occasions effortlessly.
Bags: Practical and Stylish
A good bag is both functional and fashionable. Opt for crossbody bags or roomy totes that can hold your essentials while complementing your outfit. Neutral-colored bags with minimalistic designs are versatile and go well with most casual ensembles.
Jewelry: Simple Elegance
Less is often more in casual fashion. Choose delicate pieces of jewelry, such as dainty necklaces, small hoop earrings, or simple bracelets. These accessories add a touch of elegance without overpowering your look.
Shoes: The Comfort Factor
Comfortable shoes are a must in casual fashion. Sneakers, slip-on flats, and low-heeled ankle boots are excellent choices. They provide both style and comfort for long days on your feet.
Sunglasses: Stylish Protection
Sunglasses not only protect your eyes but also elevate your casual outfit. Look for classic shapes like aviators or wayfarers. Neutral-colored frames and lenses are versatile and can be paired with any casual attire.
Wallet & Belt: Finishing Touches
A sleek, minimalistic wallet keeps your essentials organized. Match it with a well-crafted leather belt to add a polished touch to your casual look. Both these accessories should complement the color of your shoes for a coordinated appearance.
Watches: Timeless Elegance
A wristwatch is a timeless accessory that adds sophistication to your casual attire. Opt for a simple yet elegant design that matches your personal style. Classic leather straps or metal bands work well in casual fashion.
Conclusion
The art of mastering casual fashion for women revolves around achieving a harmonious blend of comfort and style. At IBhejo.com, we offer a wide range of USA-imported products to help you curate your ideal casual wardrobe. From comfortable apparel to stylish accessories, we have everything you need to embrace the beauty and comfort of casual fashion.
Remember, it's not just about what you wear but how you wear it. Confidence is the key to making any outfit look effortlessly chic. So, explore our collection, experiment with different combinations, and embrace the world of casual fashion with poise and flair. Beauty and comfort can indeed go hand in hand, and with the right choices, you'll be ready to conquer any casual occasion with style.